Scrap

704
We pick up scrap metal free.
Cars, freezers, washers, dryers. Just plain Junk. We can pick it up.

Our Truck will pick up your scrap metal.
Charlotte Scrap service is part of the Blueflag Inc. realm of free services provided to the public to clean up the Carolina's. Did you know scrap metal collectors are some the hardest working people in the Charlotte area.
Up at dawn, out at dusk, our work is quite different. We haul off your metal free. Maybe you have just plain old junk, we can do that to for $89 a truck load.
Schedule Scrap Pickup call 704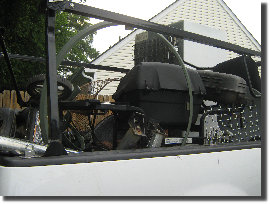 Get you junk hauled away in Carolina.


Does your yard look like this?
Scrap metal pickup Service in Charlotte, NC.